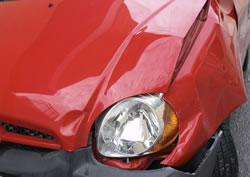 According to the World Health Organization, somewhere between a quarter and half-a-million people endure some type of injury to their spinal cord every year. Of these, more than half are due to an event – such as an auto injury accident – that happened beyond the person's control. If you're an unfortunate person who is part of that statistic, it's time pick up the phone and call Ernst Chiropractic Clinic in Arlington, WA.
Common Auto Injuries
Some of the most common auto injuries involve the spinal column in some way. When the spine jostled around in a vehicle, issues such as whiplash, back and neck pain, and headaches can easily present themselves. The force of the car crash can push your vertebrae out of place and damage muscles, tendons, or joints. No matter what the cause, one thing is for sure: you won't experience relief until the problem is corrected.
No Pain? You May Still Be Injured
Even if you feel just fine after being involved in a car accident, that doesn't mean that your spinal column is okay. For example, it is possible that the impact caused a vertebra to become misaligned, presenting you with no issues right now, but causing a lot of potential problems down the road if it isn't corrected. It will just get worse and worse over time, making it hard, if not impossible to fix once it does start to give you pain and discomfort.
Auto Injury Treatment
Depending on your particular auto injury and the extent of the damage, Dr. Ernst can provide you with your different treatment options. Spinal manipulation therapy may be just what you need to start to recover, or massage therapy might be the route he recommends. Either way, you will have a personalized auto injury treatment plan based solely on your particular situation and needs.
So don't let an auto injury impede your ability to enjoy life to its fullest. Call our Arlington office today at (360) 659-8464 and schedule an appointment. Your recovery is our priority!
Reference
World Health Organization website. Spinal Cord Injury. http://www.who.int/mediacentre/factsheets/fs384/en/. November 2013. Accessed July 28, 2014.