What is Chiropractic?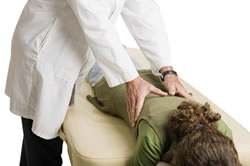 Chiropractic is safe, natural, and proven to maintain health and treat pain. Chiropractors are extensively trained doctors who specialize in disorders related to the musculoskeletal system and nervous system. This includes treatment of conditions such as back pain, neck pain, headache, and pain in the joints, arms, or legs.
But even patients who aren't in pain find benefits in regularly visiting their chiropractor. Spinal adjustments have been shown to reduce blood pressure and boost the strength of your immune system. Many of our patients visit us regularly for the purpose of maintaining their spinal health and whole body wellness.
At Ernst Chiropractic Clinic, we specialize in pain relief and health maintenance. Our satisfied patients -- from infants to centenarians, from pregnant women to workers injured on-the-job, from patients hurt in auto accidents to fibromyalgia sufferers -- attest to the expert care of our Arlington chiropractors. Please feel free to read our patient testimonials about the great work we are doing.
What is a Chiropractic Adjustment?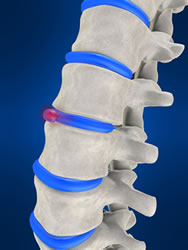 A key component of chiropractic care is spinal manipulation, also known as chiropractic spinal adjustment. Chiropractors treat the spine to restore joint mobility after a tissue injury. This tissue damage could be the result of a trauma, such as an auto injury, or build up over time as the result of overuse injury. Many patients with tissue damage suffer from decreased joint mobility and fibrous adhesions that cause inflammation, pain, and limited function.
Doctors of chiropractic use gentle, controlled force applied to the specific joint or spinal vertebrae that is affected by tissue damage. The movement restores joint mobility, healing damaged tissues over time. Many patients also benefit from immediate pain relief.
At Ernst Chiropractic Clinic, Dr. Loren Ernst is here to help you. With decades of professional experience and hundreds of satisfied Arlington patients, we offer top-of-the-line chiropractic care to treat your pain and maintain your health. We look forward to serving you. Call our office at (360) 659-8464 for an appointment today.
Check Out Our About Chiropractic Video Library: